Raisins are oval shape, yellow-green skin, thin skin, crisp meat, skin and meat, the fruit juice is light yellow, rich in a variety of minerals and vitamins, amino acids, iron and calcium content is very rich. Can improve human metabolism, eliminate fatigue. Raisins are high in sugar and should be used with caution in patients with diabetes and obesity. Can also make raisin porridge, raisin apple porridge edible. It is a great tonic for children and women.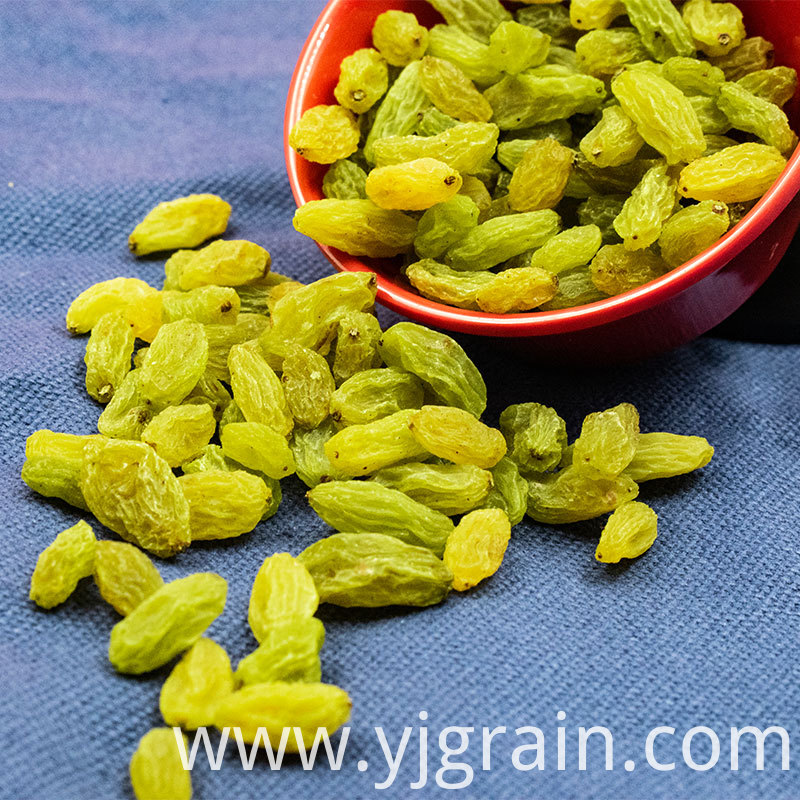 Raisin (English name: raisin) is the fruit of grapes that are dried in the sun or dried in the shade. Also known as grass dragon ball and rose apple. Mainly produced in Xinjiang, Gansu, Shaanxi, Hebei, Shandong and other places are cultivated. Harvested in late summer and early autumn, used fresh or dried for later use. The raisin meat is soft, sweet and nutritious. According to the different types of grapes selected, it can be divided into: seedless white, extra-grade green, king of the king, horse milk, man's fragrance, rose fragrance, golden queen, fragrant concubine red, black currant, desert king, chocolate, yogurt, shuttle Shuttle raisins and so on.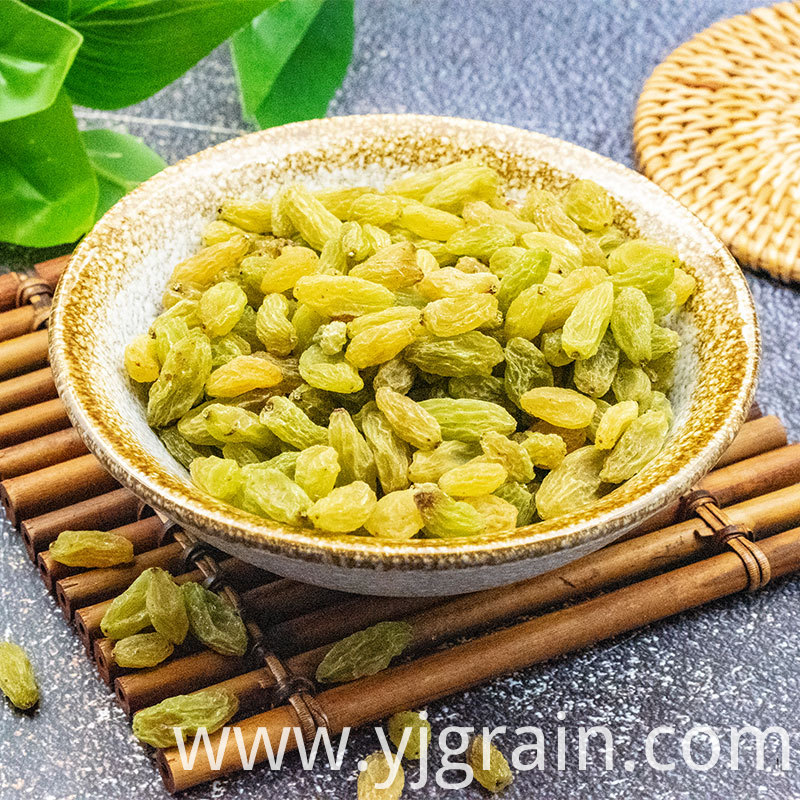 Including seeds, seedless, green, red, golden, black-red, purple, and black. According to different tastes, there are various flavors such as sweet, sour and sweet. Calories (kcal) 341, Thiamine (mg) .09, Calcium (mg) 52, Protein (g) 2.5, Riboflavin (mg) 0, Magnesium (mg) 45, Fat (g) .4, Smoke Acid (mg) 0, Iron (mg) 9.1, Carbohydrate (g) 81.8, Vitamin C (mg) 5, Manganese (mg) .39, Dietary Fiber (g) 1.6, Vitamin E (mg) 0, Zinc (mg) ) .18, Vitamin A (μg) 0, Cholesterol (mg) 0, Copper (mg) .48, Carotene (μg) 2.1, Potassium (mg) 995, Phosphorus (mg) 90, Retinol equivalent (μg) 11.6, Sodium (mg) 19.1, Selenium (μg) 2.74. The top grade is the ones with large grains, firmness and soft and waxy taste. The degree of dryness is controlled by pinching it and letting go, and the particles will disperse quickly to be dry. The appearance of white raisins is slightly lacking in icing, and the color is crystal green and transparent after licking off the icing. The appearance of the red raisins is also required to be slightly icing, and the frosting is purple-red and translucent after removing the icing. The taste is sweet and mellow, not sour or astringent.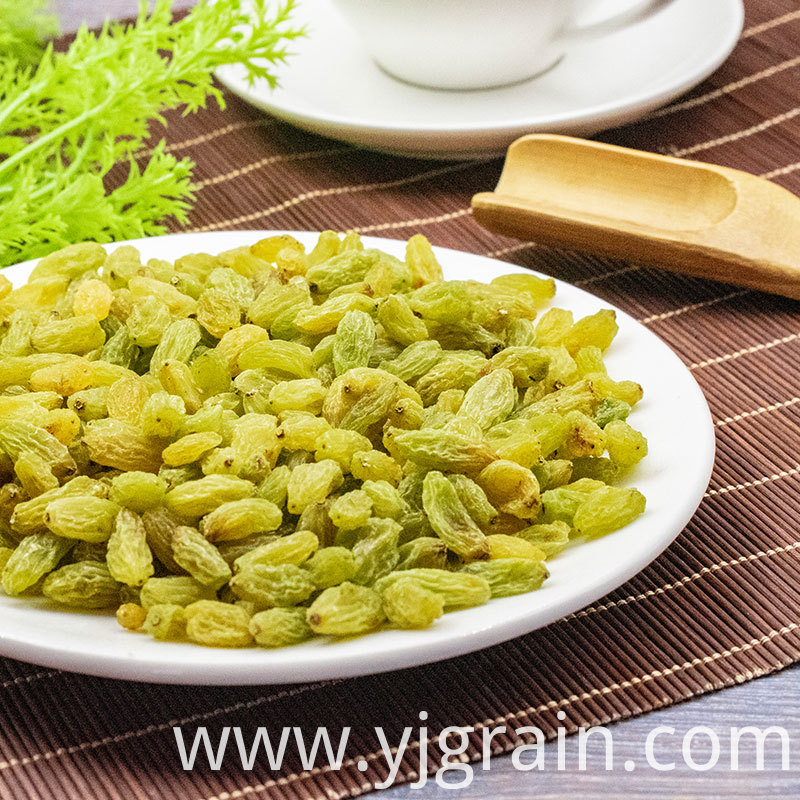 Since the development of the company, the products from the original Whole Grains to Health Scented Tea, Nut Snacks , Instant Cereal Powder , Cereal Flour Raw Materials and other products up to 100 kinds.
Whole grains including Multigrain Class , Types Of Beans , Health Porridge. Miscellaneous grains can invigorate qi, strengthen the body, spleen and stomach and other effects.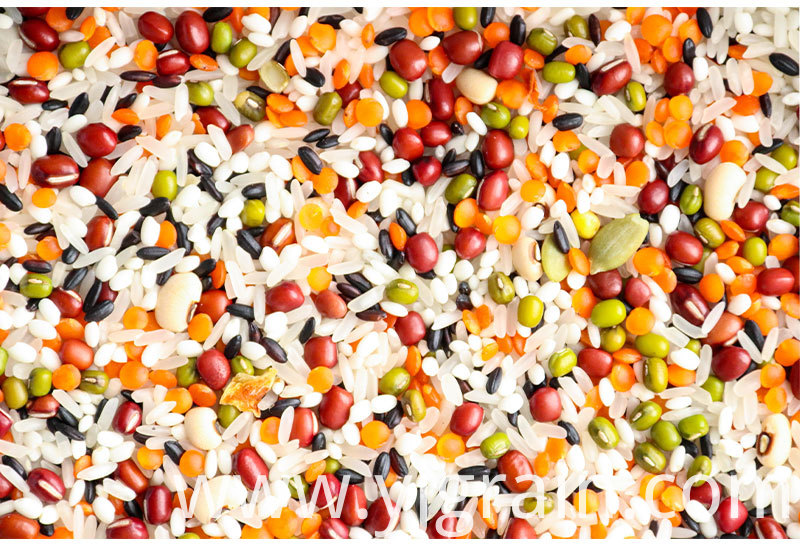 Health scented tea includes Alternative Tea, Herbal Tea , flower and Fruit Tea. Flower and fruit tea, also known as fruit tea, can not only beauty beauty, but also reduce the sudden death rate of the heart, brain brain, improve vision.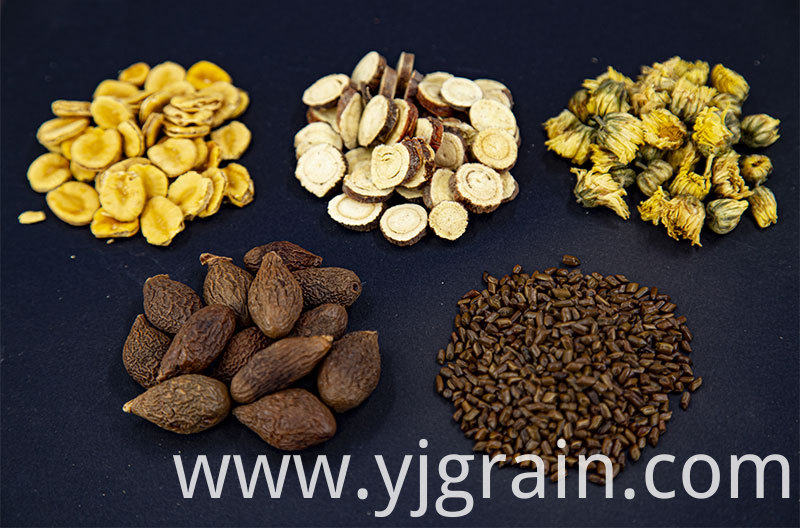 Nut snacks include Natural Nuts and Dried Fruit Products. The nutrition of nuts is comprehensive and rich, eat more nuts to have the effect of prevention and treatment for heart disease and vascular disease, and children can also eat bright eyes and brain health, improve memory, and get more than one stone.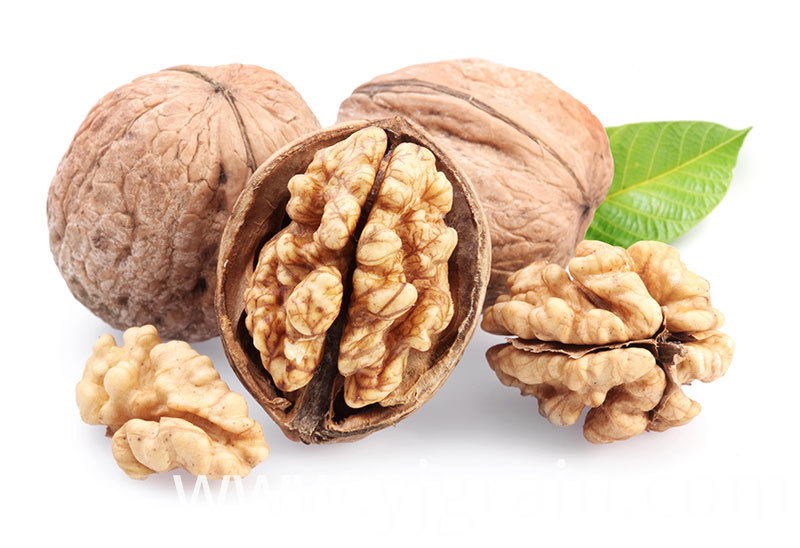 Instant cereal powders include Compound Cereal Flour and Single Origin Cereal Flour . It is a kind of powder product which is grinded by all kinds of food, beans and medicine and food. Not only convenient and fast, and balanced nutrition, can improve physical fitness. Eat also rest assured!
The Cereal flour Raw Materials include Fruit And Vegetable Powder Raw Materials and Raw materials. Add to cold water and cook until cooked.