Sesame contains a large amount of fat and protein, mainly oleic acid, linoleic acid, palmitic acid, arachidic acid, etc. Also contains sterol, sesamin, sesamol, folic acid, niacin, sucrose, lecithin, protein; There are dietary fiber, sugar, vitamin A, vitamin B1,B2, niacin, vitamin E, lecithin, calcium, iron, magnesium and other nutrients; Sesame can be used as cooking material, such as stuffing for cakes, material for dim sum and pancake, and also as supplementary material for dishes. In daily life, people often eat sesame products: sesame powder, sesame paste, sesame cake, sesame paste. Sesame is used for both medicine and food. Medicinal have tonifying kidney, black effect; Long-term edible, have the effect of medical care.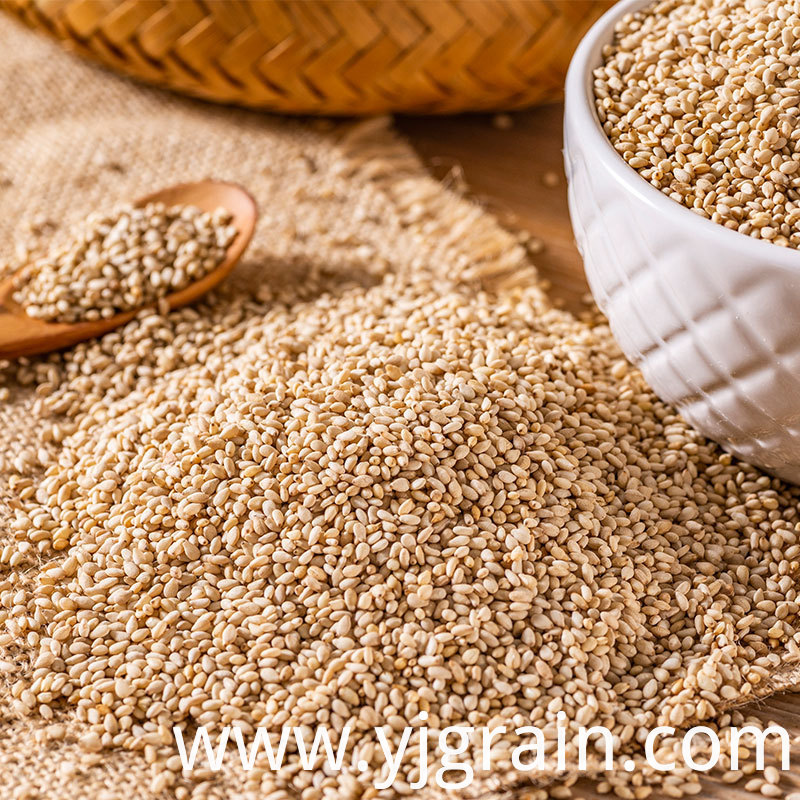 White sesame contains a lot of fat, protein and carbohydrates, vitamin A, vitamin E, lecithin, calcium, iron, magnesium and other nutrients, which help the human body to supplement nutrition and strengthen the body. Sesame contains a lot of fat and protein, as well as dietary fiber, vitamin B1, B2, niacin, vitamin E, lecithin, calcium, iron, magnesium and other nutrients; linoleic acid in sesame can regulate cholesterol. Sesame is rich in vitamin E. Buying skills。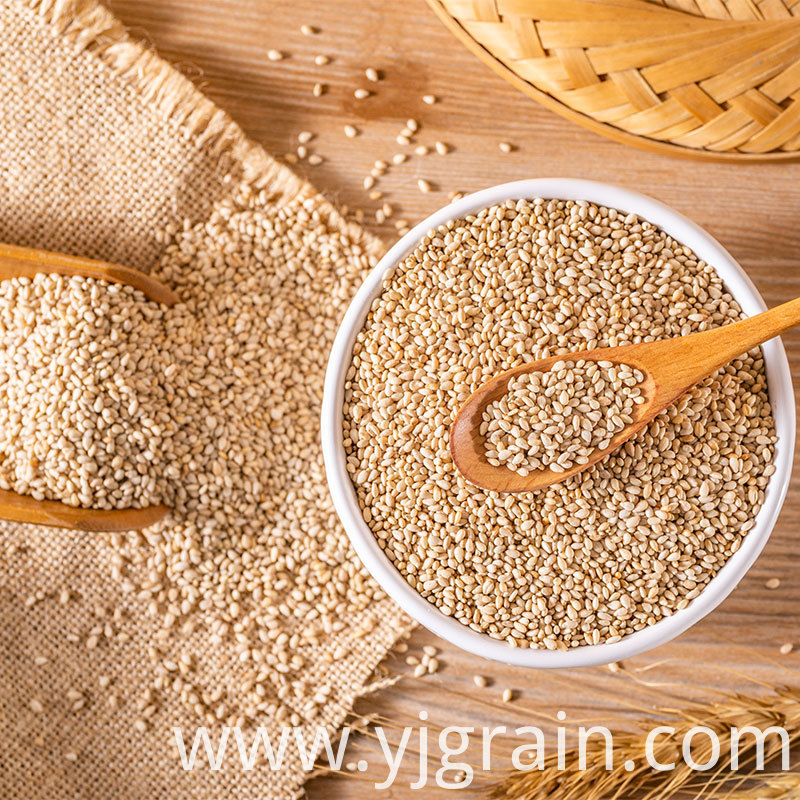 Look at the color: high-quality white sesame seeds are milky white, bright and shiny. The old inferior white sesame seeds are dark in color and even moldy.
Look at the shape: the high-quality white sesame seeds are uniform and plump, and the tip of the sesame seeds is relatively small. Sesame seeds are relatively shriveled and shriveled, and the ones with more broken grains are low-quality sesame seeds, so don't buy them.
Smell: high-quality white sesame seeds have a clear scent of sesame, while inferior sesame seeds have a musty, hala, or other peculiar smell, which is more obvious.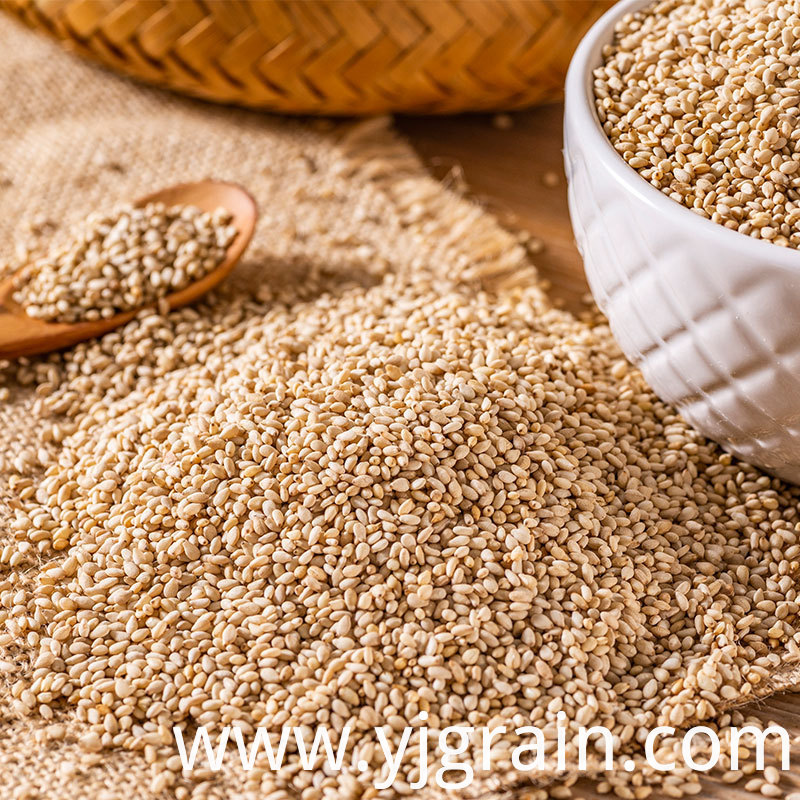 Since the development of the company, the products from the original Whole Grains to Health Scented Tea, Nut Snacks , Instant Cereal Powder , Cereal Flour Raw Materials and other products up to 100 kinds.
Whole grains including Multigrain Class , Types Of Beans , Health Porridge. Miscellaneous grains can invigorate qi, strengthen the body, spleen and stomach and other effects.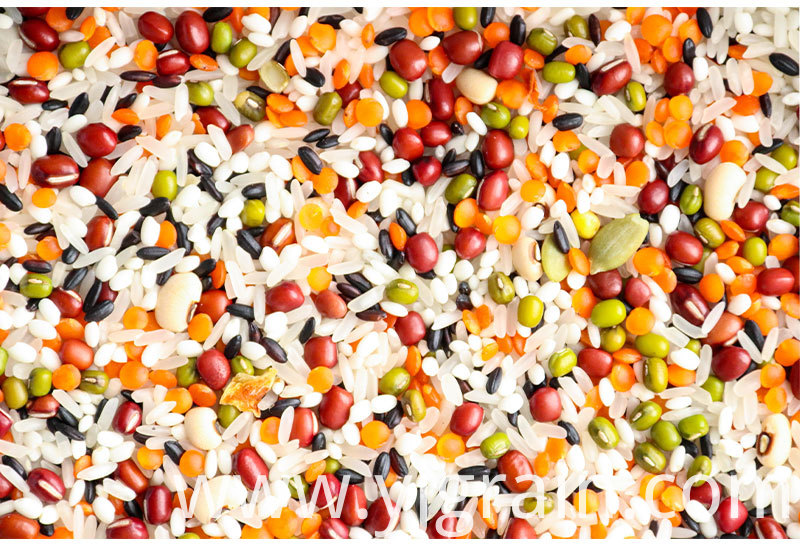 Health scented tea includes Alternative Tea, Herbal Tea , flower and Fruit Tea. Flower and fruit tea, also known as fruit tea, can not only beauty beauty, but also reduce the sudden death rate of the heart, brain brain, improve vision.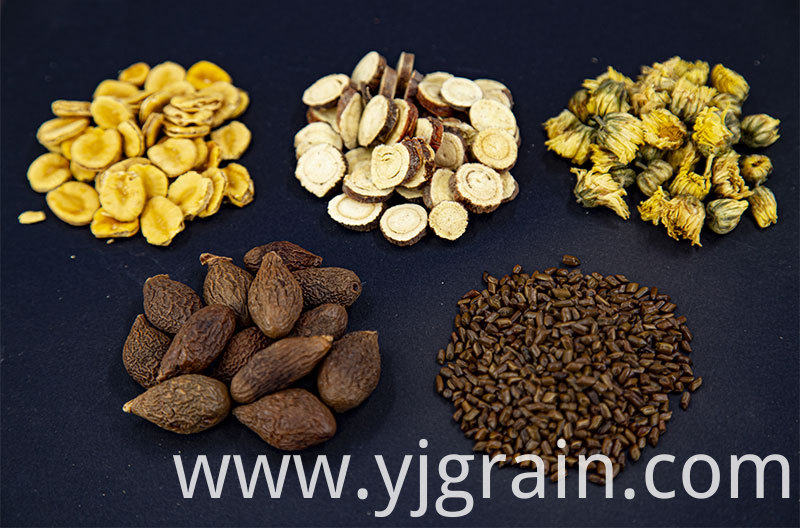 Nut snacks include Natural Nuts and Dried Fruit Products. The nutrition of nuts is comprehensive and rich, eat more nuts to have the effect of prevention and treatment for heart disease and vascular disease, and children can also eat bright eyes and brain health, improve memory, and get more than one stone.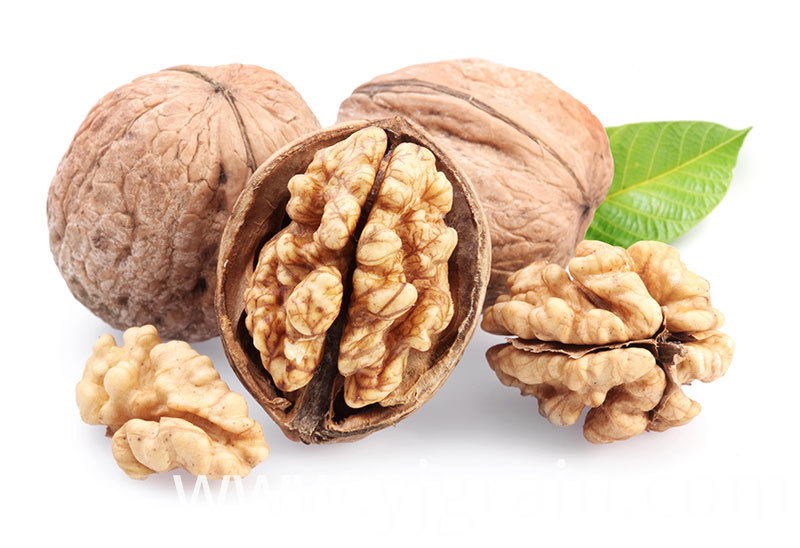 Instant cereal powders include Compound Cereal Flour and Single Origin Cereal Flour . It is a kind of powder product which is grinded by all kinds of food, beans and medicine and food. Not only convenient and fast, and balanced nutrition, can improve physical fitness. Eat also rest assured!
The Cereal flour Raw Materials include Fruit And Vegetable Powder Raw Materials and Raw materials. Add to cold water and cook until cooked.